Speakers
Keynote Speaker I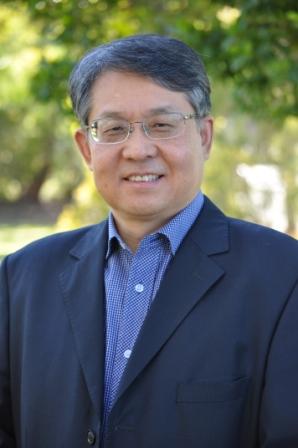 Prof. William W. Guo
Central Queensland University Australia
William W. Guo is a professor in applied computation and mathematics at Central Queensland University Australia. He received a PhD from The University of Western Australia. His research interests include computational intelligence, data and image processing, modelling and simulation, and geophysics. He has published over 100 papers in international journals, conference proceedings, and edited books, and co-edited two special issues in international journal "Mathematical Problem in Engineering". He has supervised multiple PhD students and served as a keynote speaker at many international conferences and regional events. He has abundant experience in leadership and academic governance through his services as Dean/Deputy Dean of School, and Members of University Academic Board, Education Committee, and Academic Promotion Committee. He is a member of IEEE, ACM, ACS, and Australian Mathematics Society (AUSTMS).


Plenary Speaker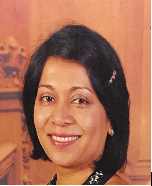 Dr. Roshnee Ramsaran
CQUniversity, Australia

Having been in academia for over fifteen years, Roshnee has a solid background in teaching, research and administration. Taught courses include Marketing Management, Marketing Research, Advertising and Integrated Marketing Communications, Management, Promotions Management and Industrial Marketing among others. Roshnee has supervised over a hundred students writing their theses/dissertations. She has served actively on internal and external institutional and government committees. Her research includes the publication of several books, over 20 refereed journal articles in high ranked journals and over 30 refereed proceedings at international conferences. Her engagement activities include among others:
- Membership of the Editorial Board, Contemporary Management Research
- Reviewing papers for several ERA ranked journals including Journal of Travel and Tourism Marketing.
- Serving on international conferences organising committees.
Speech Title: The Soaring of Augmented and Virtual Reality in the Educational Tourism Industry
Abstract: Virtual and augmented reality are powerful and disruptive technologies. They aim at stimulating our senses artificially in such a manner that our body is tricked into believing another version of reality. Educational tourism, one of the fastest expanding areas of the travel and tourism industry is defined as an organised trip led by skilled guides where leisure-travel activities and learning processes occur simultaneously through interaction between participants, tour operators/leaders or local community as part of the total experience (Sie, Patterson, & Pegg, 2016). A gap was identified in the literature review on the applications and uses of virtual and augmented reality in educational tourism and activities. This study begins with a review of the definitions of virtual and augmented reality, educational tourism, use and applications of these disruptive technologies in the field of educational tourism followed by a critical discussion and suggestions of areas for future research.