Keynote Speakers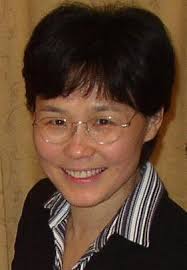 Prof. Lili Yang, Loughborough University, UK
Professor of Southern University of Science and Technology;
Visiting professor of North-eastern University in China;
Visiting professor of China University of Petroleum
Prof. Dr Lili Yang is a Reader in the School of Business and Economics at Loughborough University, UK. She has conducted a significant amount of research both independently and working in team. As the principal investigator she has led more than 12 projects and carried out 4 projects as co-investigator, which were funded by European Commission, EPSRC, DTI, Natural Environment Research Council, British Council, British Royal Society and industries such as BAE Systems etc. The total budget has reached to over £4 million. She has published over 85 journal and conference papers, produced some books. Her recent publications appear in the top journals such as Information Systems Research, European Journal of Operational Research, Technological Forecasting and Social Changes, to be named. She was invited by the UK Cabinet Office to give a presentation to their staff in London. She talked her research outcomes by invited on BBC Radio. Her research has generated great impact to the research community in the whole world.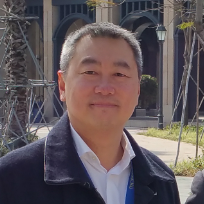 Assoc. Prof. Simon James Fong
University of Macau, China
Simon Fong graduated from La Trobe University, Australia, with a 1st Class Honours BEng. Computer Systems degree and a PhD. Computer Science degree in 1993 and 1998 respectively. Simon is now working as an Associate Professor at the Computer and Information Science Department of the University of Macau. He is a co-founder of the Data Analytics and Collaborative Computing Research Group in the Faculty of Science and Technology. Prior to his academic career, Simon took up various managerial and technical posts, such as systems engineer, IT consultant and e-commerce director in Australia and Asia. Dr. Fong has published over 373 international conference and peer-reviewed journal papers, mostly in the areas of data mining, data stream mining, big data analytics, meta-heuristics optimization algorithms, and their applications. He serves on the editorial boards of the Journal of Network and Computer Applications of Elsevier, IEEE IT Professional Magazine, and various special issues of SCIE-indexed journals.