Keynote Speakers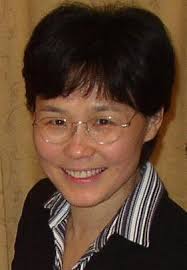 Prof. Lili Yang, Southern University of Science and Technology, China
Prof. Dr Lili Yang is working in Southern University of Science and Technology in Shenzhen, China. She is also a reader in the School of Business and Economics at Loughborough University, UK. She has conducted a significant amount of research both independently and working in team. As the principal investigator she has led 14 projects and carried out 6 projects as co-investigator. The total budget has reached to over £5 million. Her recent publications appear in the top journals such as Applied Energy, Information Systems Research, European Journal of Operational Research, Technological Forecasting and Social Changes, to be named. She was invited by the UK Cabinet Office and gave a presentation to their staff in London. Her research has generated impact to the research community in the whole world.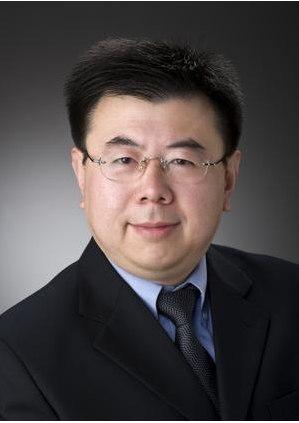 Assoc. Prof. George Shan, The University of Western Australia, Australia
Dr. George Shan is the Associate Professor in the Accounting and Finance Discipline of the Business School at The University of Western Australia. He holds Bachelor of Commerce, Bachelor of Applied Finance, Master of Commerce (Accounting) and completed his PhD in Accounting and Corporate Governance. George is CA, CPA, MIPA and CMA. Previously, he has worked at several Australian and international universities including University of South Australia, University of Ballarat, the University of Adelaide and University of Rome Tor Vergata. Among them the University of Adelaide and the University of Western Australia are ranked the top universities in the world and Group of Eight in Australia, where he taught Financial Accounting, Management Accounting, Corporate Accounting, Accounting Concepts & Practices, Corporate Governance & Accountability, Investment Banking & Project Finance, Portfolio & Fund Management, Applied Financial Management and Financial Risk Analysis. He is a registered principal supervisor for PhD students, and his current research areas and interests include corporate governance and its related topics within accounting, finance and Fintech (i.e., CSR, textual analysis, AI, machine learning, and big data). He has published over 35 academic journal and conference papers based in recent years, including Journal of Contemporary Accounting and Economics, Emerging Markets Review, Family Business Review, Modern Asian Studies, Corporate Governance: An International Review and Journal of Computer Information Systems. George is an Associate Editor for The Japanese Accounting Review.
Title: Does the Achilles Heel of Guarantee Network Drive Financial Distress?
Abstract: This study explores what characteristics of guarantee network drive financial distress. It uses a dataset containing 20,467 firm-year observations for all Chinese listed companies on the Shanghai and the Shenzhen Stock Exchanges for the period of 2009–2018, and constructs guarantee networks through 85,229 guarantee relationships whose guarantors are listed companies. The main empirical finding indicates that guarantee network has negative effect on companies' financial distress, and moreover the networks with Achilles heel, larger size, and companies with highly closeness centrality exacerbate this effect. We also note that the companies in better financial situation suffer strong negative impact. Further, we find that guarantee network also has similar negative impact on companies' shareholder tunneling problem because guarantee relationship may become a channel for tunneling. Last, we believe the negative effect of guarantee network on company financial situation is showed through cash holdings and long-term liabilities.
Keywords: Guarantee network; Financial distress; Achilles heel
JEL Classification: C88; G32; M41